Expert Garage Door Repair in Round Rock, TX
Are you facing issues with your garage door in Round Rock, TX? Look no further! Our team specializes in providing swift, reliable, and efficient garage door repair services to ensure your safety and convenience. From broken springs to malfunctioning openers, we tackle all sorts of problems, guaranteeing top-notch workmanship. Understanding the importance of a fully functional garage door, we offer timely, affordable, and durable solutions. Trust us to bring your garage door back to perfect operation with minimal disruption to your daily routine. Don't let a faulty garage door trouble you any longer.
Call us today or schedule an appointment for unmatched service and peace of mind!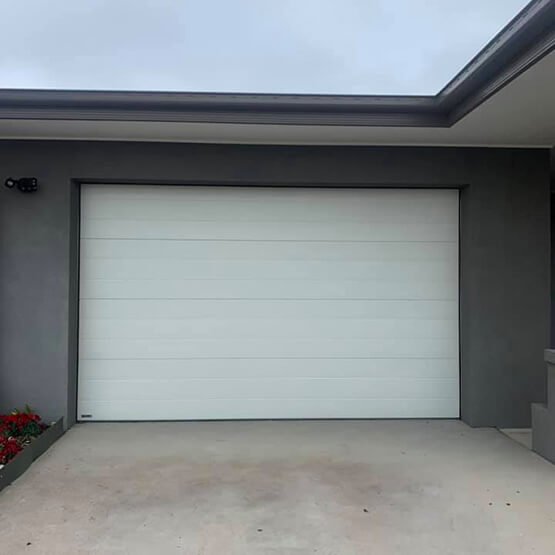 Top-Notch Garage Door Services in Round Rock, Texas
At Infinity Garage Door, we pride ourselves on delivering a comprehensive range of garage door services in Round Rock, Texas, catering to all your needs with expertise and dedication. Our offerings include:
Installation: Whether you prefer traditional or modern styles, we provide seamless installation services ensuring your garage door perfectly complements your home.
Repair: Experiencing issues? We swiftly fix problems like broken springs, noisy doors, or unresponsive openers.
Maintenance: Regular checks and upkeep to keep your garage door functioning smoothly and extend its lifespan.
Replacement: Upgrading your garage door can enhance your home's value and security. We offer various options tailored to your preferences.
Emergency Services: For those unexpected breakdowns, our team is ready to assist you, ensuring quick and efficient solutions.
Contact us now to explore our services or schedule a visit. We're here to ensure your garage door is always in top condition!
Reliable Garage Door Opener & Spring Repair/Replacement
Experiencing issues with your garage door opener or springs? Timely repair or replacement is crucial for safety and functionality. We handle all kinds of opener problems and spring repairs, ensuring your garage door operates smoothly and securely. Regular maintenance can prevent unexpected failures and prolong the life of these components.
Whether it's a noisy opener or a broken spring, we've got you covered. Don't let a malfunctioning garage door disrupt your day. Reach out now for professional and dependable service!
Expert Garage Door Track Alignment Services
Misaligned garage door tracks can lead to bigger issues like jamming or uneven closing. It's important to get them checked and realigned promptly to ensure your door operates smoothly and safely. Our skilled technicians can quickly diagnose and fix any misalignment, preventing further damage and extending your door's lifespan. Proper alignment also contributes to quieter operation and reduced strain on other components.
If you're noticing your garage door isn't rolling smoothly, don't wait – contact us today for reliable track alignment services!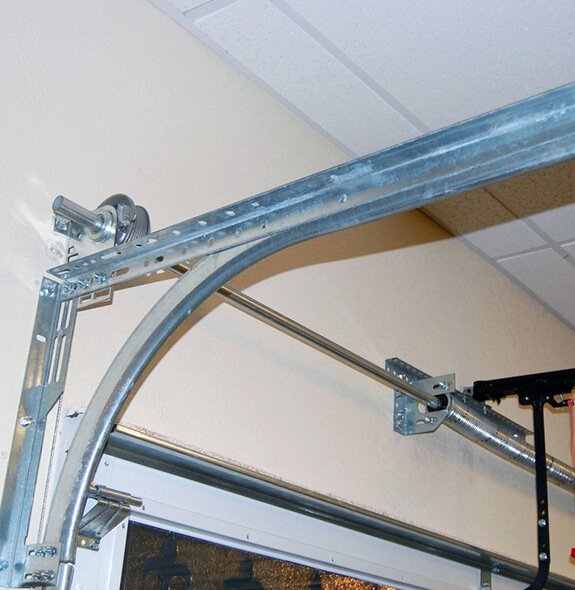 Cable Repairs & Replacements in Round Rock
Garage door cables are vital for safe and effective operation. If you notice frayed or snapped cables, it's essential to address these issues promptly. Our expert team in Round Rock specializes in repairing and replacing garage door cables, ensuring your door functions reliably and safely. Neglecting cable problems can lead to more significant issues and potential hazards.
Keep your garage door running smoothly and securely. If you're facing cable troubles, reach out to us now for swift and professional service!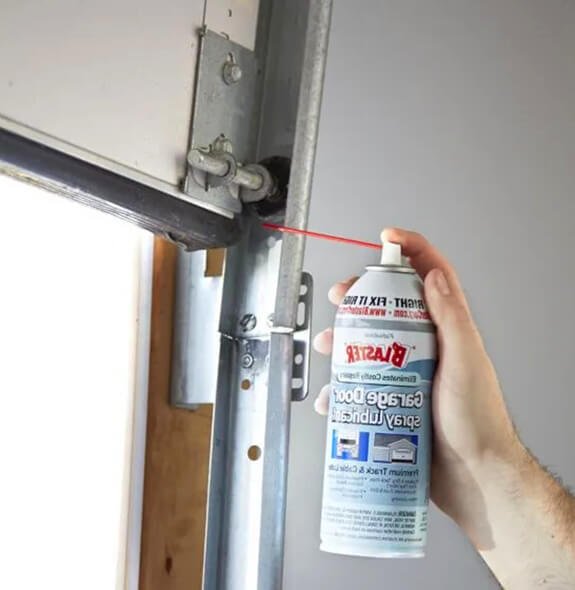 Essential Maintenance & Lubrication for Your Garage Door
Regular maintenance and lubrication are key to ensuring your garage door operates smoothly and lasts longer. Neglecting these simple steps can lead to noisy operations and increased wear and tear. Our maintenance service includes a thorough inspection, lubrication of all moving parts, and adjustments as needed to keep your door running seamlessly. A well-maintained garage door also enhances home security and energy efficiency.
Don't overlook the importance of regular upkeep. Contact us today to schedule your garage door maintenance and enjoy a quieter, more reliable system.
Choose Infinity Garage Door for Local Expertise in Round Rock, Texas
Round Rock, Texas, known for its vibrant community and picturesque parks, also boasts a rich heritage and a thriving local economy. Nestled in the heart of the city, with ZIP codes 78664, 78665, and 78681, Infinity Garage Door is your go-to solution for "garage door repair near me in Round Rock, Texas." We understand the local needs and architecture, ensuring our services not only meet but exceed your expectations.
Our experienced team is committed to providing top-quality, reliable, and prompt garage door repairs and services, tailored specifically for the Round Rock community.
Don't let garage door troubles hold you back. Reach out to Infinity Garage Door today for unparalleled service and peace of mind!
How long has Infinity Garage Door been offering garage door services in Round Rock, Texas?
Infinity Garage Door has been providing top-quality garage door services to the Round Rock community for over a decade. Our longstanding presence in the area reflects our commitment to excellent customer service and deep understanding of local garage door needs.
Does Infinity Garage Door offer any warranty on their repair and installation services?
Yes, we offer a comprehensive warranty on both parts and labor for all our repair and installation services. We believe in the quality of our work and stand by it to ensure your complete satisfaction and peace of mind.
How often should a garage door be serviced to ensure it remains in good working condition?
Generally, it's advisable to have your garage door serviced at least once a year. Regular servicing helps in early detection of potential issues, ensuring smooth operation and extending the lifespan of your garage door.
Can a noisy garage door be fixed, or does it need to be replaced?
A noisy garage door often indicates issues with the rollers, springs, or openers and can usually be fixed with proper maintenance or part replacements. However, a thorough inspection is needed to determine if a repair will suffice or if a full replacement is necessary.
What should I do if my garage door won't open or close completely?
If your garage door doesn't open or close completely, first check for any visible obstructions or damages. If nothing is evident, it's best to contact a professional for a detailed inspection and repair. Trying to fix it yourself can be dangerous, particularly if it involves springs or cables.