Expert Garage Door Installation in Austin
At Infinity Garage Door, we specialize in providing top-notch garage door installation services to homeowners across Austin, TX. Our skilled technicians are adept at handling a variety of styles and sizes, ensuring a perfect fit and seamless operation for your garage.
We emphasize durability, functionality, and aesthetics, tailoring solutions to match your home's unique character. Trust us to transform your garage's security and curb appeal with efficiency, precision, and unparalleled customer service. Ready for a garage door that elevates your home's value and appearance?
Call us today to schedule your installation appointment and step into a world of quality and reliability!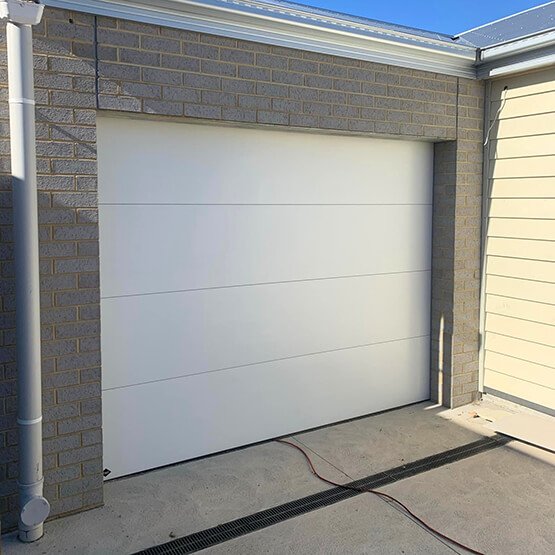 Types of Garage Doors We Install
Infinity Garage Door specializes in the installation of a wide variety of garage doors, each suited to different styles and needs:
Wooden Garage Doors: Enhance your home with their natural elegance and timeless charm.
Steel Garage Doors: Known for their strength, durability, and wide range of design options.
Fiberglass Garage Doors: Offer a wood-like appearance but with greater resistance to denting and cracking.
Insulated Garage Doors: Perfect for improving your garage's energy efficiency and comfort.
Glass Garage Doors: Provide a modern, sleek look while letting in natural light.
Custom Garage Doors: We can install doors tailored to your specific aesthetic and functional requirements.
Our expertise ensures that whichever type you choose, your installation will be handled professionally, transforming your home's security and curb appeal.
Austin's Go-To for Residential Garage Door Installation
When it comes to installing residential garage doors in Austin, Texas, we're all about providing solutions that blend in seamlessly with your home. We understand that a garage door is more than just a door; it's a key part of your home's look and safety. Our team is skilled in fitting all types of doors, from sturdy steel to classic wood, ensuring each one looks great and works smoothly.
We take care of everything – from choosing the right door to the final installation, making the process hassle-free for you. Need a new garage door or looking to upgrade?
Contact us today for a friendly, professional service right at your doorstep!
Reliable Commercial Garage Door Installation in Austin
For businesses in Austin, Texas, getting the right commercial garage door installed is vital. It's not just about the look; it's about strength, security, and reliability. Our team specializes in fitting commercial garage doors that can stand up to daily use and keep your business safe. We handle a variety of doors – whether you need a heavy-duty steel door for maximum security or an insulated door for energy savings. Our process is straightforward and aimed at minimizing any disruption to your business operations. Looking for a sturdy, long-lasting garage door for your business?
Reach out to us now for dependable installation service that meets your commercial needs.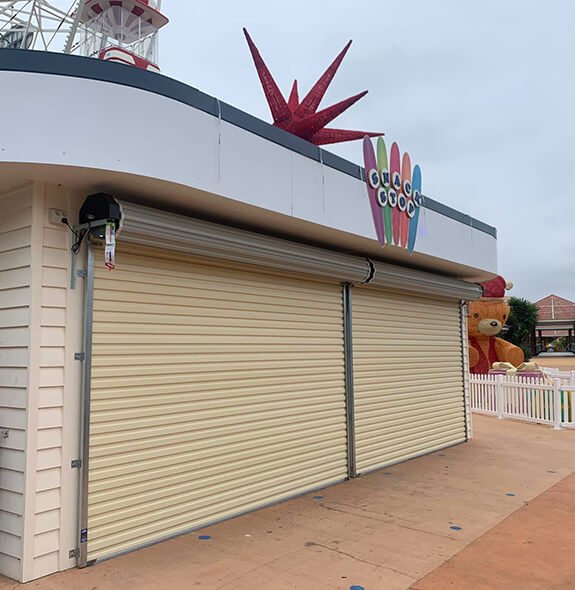 Easy and Efficient Automatic Garage Door Installation Austin, Texas
Automatic garage doors are all about adding convenience and security to your life. Imagine not having to get out of your car to open the garage door, especially on those rainy or really hot days. That's what automatic garage doors bring to your daily routine. They're not just easy to use; they also come with safety features that protect your family and belongings.
Our team in Austin is skilled at installing these modern doors quickly and without any fuss. We ensure everything is set up right – from the door itself to the automatic opener and safety sensors. Want to make your life a bit easier with an automatic garage door?
Get in touch with us for a smooth, hassle-free installation.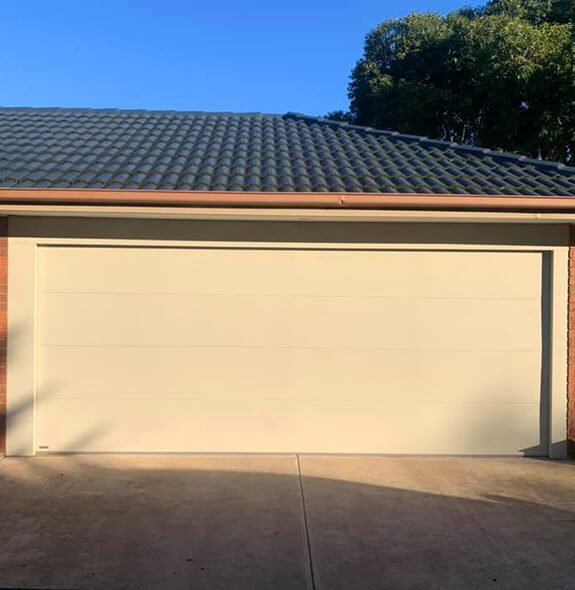 Single & Double Garage Door Installation Made Simple
Choosing between a single and a double garage door depends on your needs and space. Single garage doors are perfect for standard-sized vehicles and are a more cost-effective option, fitting neatly into smaller spaces. Double garage doors, on the other hand, offer more room, ideal if you have multiple cars, larger vehicles, or need extra space for storage or a workshop.
No matter what you choose, our installation process is straightforward, ensuring your new garage door looks great and functions smoothly. We focus on quality, so your garage door not only meets your needs but also enhances your home's overall look. Thinking about a new garage door for your home?
Contact us to find the perfect fit and enjoy a hassle-free installation.
Let Infinity Garage Door Elevate Your Property
Ready to upgrade your garage door or install a new one? Infinity Garage Door is here to help. With our expert team and commitment to quality, we make sure you get the best service right from the start. Whether it's a sleek automatic door, a robust commercial gate, or a charming residential entrance, we've got the skills and experience to do the job right.
Don't wait to give your home or business the upgrade it deserves. Contact Infinity Garage Door today, and let's get started on bringing your garage door vision to life!
How long does it take to install a new garage door?
The installation time can vary depending on the type and size of the door, but typically, a new garage door can be installed within half a day to a full day. Custom doors or those with complex mechanisms may take longer.
Can I install a new garage door myself?
While DIY installations are possible, they're not recommended due to the technical expertise and tools required. Professional installation ensures safety, efficiency, and compliance with warranty requirements.
How much does it cost to install a new garage door?
Costs can range significantly based on the door's material, size, style, and the complexity of the installation. We can provide a detailed quote after understanding your specific needs and preferences.
What should I consider when choosing a new garage door?
Consider the door's material, insulation properties, style, color, and whether it complements your home's exterior. Also, think about the longevity and maintenance requirements of the material you choose.
How do I maintain my garage door after installation?
Regular maintenance includes checking the balance, aligning the tracks, tightening hardware, and lubricating moving parts. It's also important to regularly check for any wear and tear to ensure safe operation.