Garage Door Repair Pflugerville, TX - Your Trusted Local Experts
In Pflugerville, TX, when you face any garage door troubles, Infinity Garage Door is here to provide swift, reliable solutions. Our team of experienced technicians specializes in repairing all types of garage doors, ensuring they function smoothly and securely. From broken springs to malfunctioning openers, we handle it all with unmatched professionalism and care. We understand the importance of having a safe, functioning garage door, so we're committed to delivering quality service promptly. For all your garage door repair needs in Pflugerville, TX, don't hesitate to call us or schedule an appointment! Your satisfaction is our priority.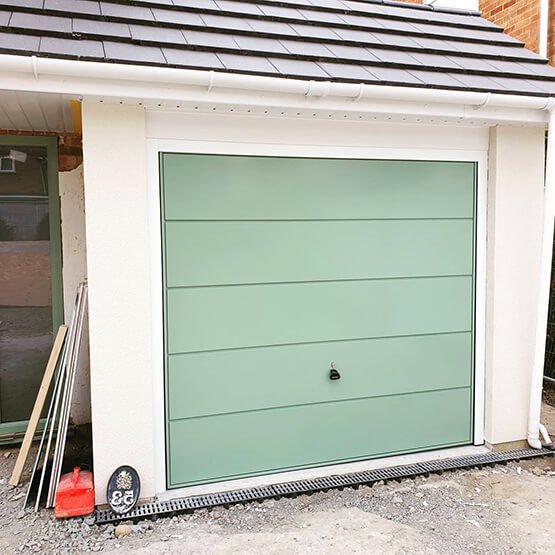 Comprehensive Garage Door Services in Pflugerville, Texas
For residents of Pflugerville, Texas, seeking dependable garage door services, look no further! Our wide range of services includes:
Installation: Expert installation of new garage doors in various styles and materials.
Repair Services: Quick and efficient repair of all garage door issues, from minor glitches to major malfunctions.
Maintenance: Regular maintenance to ensure your garage door's longevity and smooth operation.
Safety Inspections: Thorough inspections to ensure all safety standards are met.
Custom Designs: Crafting custom garage doors that fit your unique style and preferences.
Replacement Parts: Providing high-quality replacement parts for all types of garage doors.
Whether you're updating your home's appearance or dealing with an unexpected breakdown, we have the skills and expertise to meet all your garage door needs.
Contact us now to get started with your garage door solutions in Pflugerville!
Reliable Broken Spring Replacements
A broken spring can leave your garage door inoperable and pose a safety risk. Our service specializes in replacing broken springs quickly and safely, ensuring your door returns to smooth functionality. We use durable, high-quality springs tailored to your garage door's specifications. Remember, attempting to replace springs yourself can be dangerous; always trust a professional to do the job right.
Need a spring replacement? Get in touch today for dependable service!
Expert Opener Repairs & Installations in Pflugerville
In Pflugerville, if your garage door opener is acting up or you're ready for an upgrade, our team is equipped to handle both repairs and installations. Whether it's making strange noises, moving unevenly, or just not responding, we can diagnose and fix the issue efficiently. We also offer the latest in garage door opener technology, enhancing your door's functionality and security.
Experiencing opener troubles or considering an installation? Contact us now for top-notch service!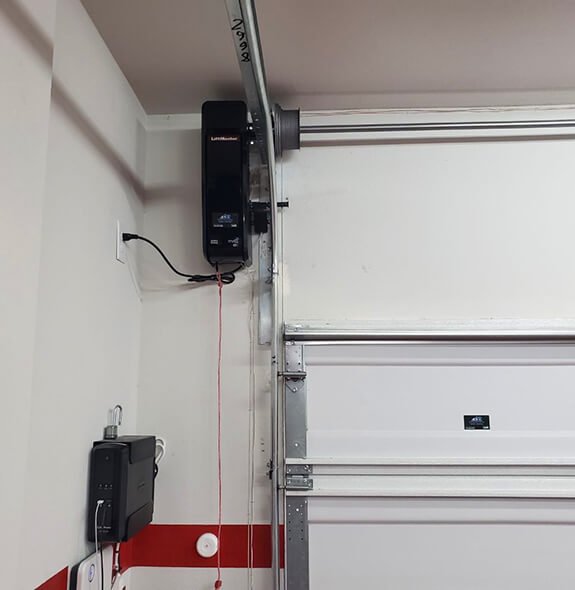 Fixing Damaged Garage Door Panels
Damaged panels on your garage door not only affect its look but can also hinder its function. We specialize in repairing and replacing damaged panels, restoring the appearance and efficiency of your garage door. Whether it's due to weather, accidents, or wear and tear, we have the expertise to match and replace panels seamlessly, keeping your garage looking great and working perfectly.
For professional panel repair or replacement, contact us today – let's make your garage door look like new again!
Precise Track Adjustment in Pflugerville
If your garage door is sticking or not opening smoothly, it might be due to a track issue. Our team in Pflugerville specializes in track adjustments, ensuring your garage door operates smoothly and safely. Misaligned or dirty tracks can cause numerous problems, but with our expert service, your door's functionality can be swiftly restored.
Facing track troubles with your garage door? Reach out to us for efficient, reliable adjustments!
Infinity Garage Door: The Name Pflugerville Trusts for Garage Door Repair!
Nestled in the heart of Texas, Pflugerville combines small-town charm with modern conveniences. In this vibrant community, Infinity Garage Door stands out for its commitment to quality and customer satisfaction. Searching for "garage door repair near me" in Pflugerville, TX? We are your local experts, ready to tackle any repair, big or small. Pflugerville's zip codes include 78660, 78691, and others in the surrounding areas.
For dependable, efficient garage door services in Pflugerville, reach out to Infinity Garage Door today!
Do you offer same-day service for urgent garage door repairs?
Yes, Infinity Garage Door provides same-day service for urgent repairs in Pflugerville and surrounding areas. We understand the importance of a fully functional garage door and strive to address your repair needs promptly and efficiently.
What makes Infinity Garage Door different from other garage door service providers?
At Infinity Garage Door, we pride ourselves on our commitment to customer satisfaction, quality craftsmanship, and timely service. Our team of experienced technicians ensures each job is done right the first time, offering peace of mind and reliable service.
How often should a garage door be serviced?
It's recommended to have your garage door serviced at least once a year. Regular maintenance can help prevent unexpected failures, extend the life of your door, and ensure it operates safely and efficiently.
Can I repair my garage door myself?
While some minor adjustments can be done by homeowners, most repairs should be left to professionals. Incorrect handling can lead to further damage or personal injury. If you're unsure, it's always safer to contact a professional like Infinity Garage Door.
What are the signs that my garage door springs need replacing?
Signs that your garage door springs may need replacing include a garage door that won't lift or close evenly, makes loud noises, or seems heavier than usual when lifting manually. If you notice any of these signs, it's time to call a professional for an assessment and possible spring replacement.