Garage Door Repair Lockhart, TX - Trusted Expertise
When it comes to reliable garage door repair in Lockhart, TX, trust Infinity Garage Door to deliver with precision and care. We understand the frustration of a malfunctioning garage door, which is why we offer swift, comprehensive services to get your door back in perfect condition. With our experienced technicians, state-of-the-art tools, and a commitment to excellence, your garage door woes are in good hands. Whether it's a broken spring, a derailed track, or a noisy opener, we have the fix.
Don't wait! Call us now or schedule an appointment to restore your garage door's function and safety.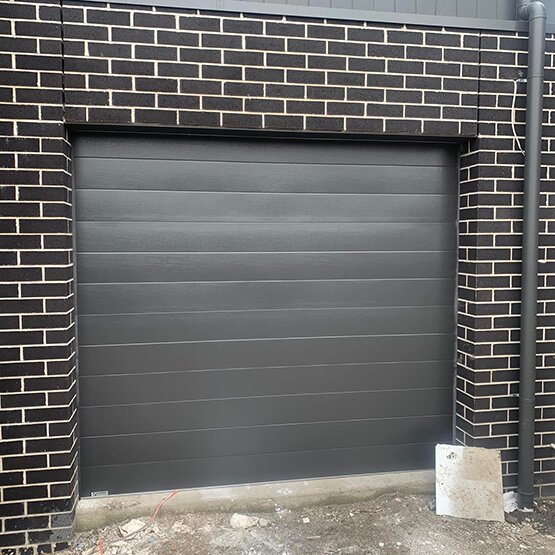 Our Premier Garage Door Services in Lockhart, Texas
Lockhart, Texas homeowners, can count on our range of top-tier garage door services:
Prompt Repair Service: Addressing everything from minor annoyances to major faults.
Complete Door Installations: Offering a variety of styles to match your home's aesthetic.
Routine Maintenance: Preventive care to extend the life of your garage door.
Replacement Parts: High-quality parts to ensure durability and peak performance.
Safety Inspections: Ensuring your garage door adheres to safety regulations.
Custom Solutions: Tailoring services to uniquely fit your home and lifestyle.
Your convenience and satisfaction are our priority. Our dedicated team works tirelessly to ensure that your garage door operates flawlessly. With us, you're not just getting repairs; you're getting peace of mind.
Ready for seamless garage door services? Schedule your appointment today and experience worry-free operation!
Precision Garage Door Track Repair in Lockhart, TX
A bent or misaligned track can cause your garage door to malfunction. Infinity Garage Door offers expert track repair services in Lockhart, TX, ensuring your door glides smoothly and securely. Trust us to assess and fix your track problems quickly, preventing further damage and potential safety risks.
Contact us today for reliable track repair and get your garage door back on course!
Smooth Garage Door Roller Replacement
Worn-out rollers can make your garage door squeaky and unreliable. Replacing them is key to a smooth operation and the longevity of your garage door. Our team efficiently handles roller replacements, using quality parts to enhance your door's performance. Say goodbye to noise and hello to seamless access.
Schedule your roller replacement service now and enjoy the quiet and comfort of a well-functioning garage door!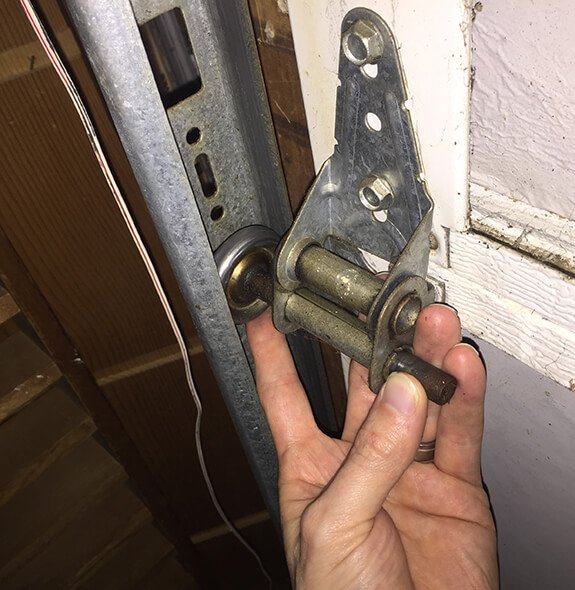 Dependable Garage Door Hinge Replacement in Lockhart, TX
Don't overlook the little things – like hinges that hold your garage door panels together. These small components play a big role in the door's operation and safety. If you're hearing unusual sounds or noticing erratic movements, it might be time for a hinge replacement. Our services ensure your door's structural integrity isn't compromised.
Reach out for a hinge replacement and secure the smooth operation of your garage door.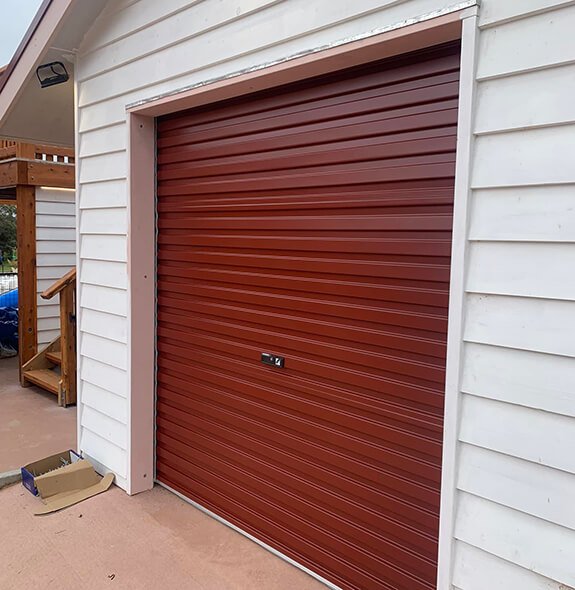 Comprehensive Garage Door Full Door Replacement
Transform your home with a full garage door replacement. Not only does this enhance curb appeal, but it also increases security and energy efficiency. Our selection includes a variety of styles and materials to fit your specific needs and tastes. From consultation to installation, we provide thorough service with a focus on quality and customer satisfaction.
Turn to Infinity Garage Door for your full door replacement and elevate your Lockhart, TX home's value and appearance.
Infinity Garage Door: Immediate Repair Service Near You in Lockhart, TX
Lockhart, TX, famed for its barbecue and charming downtown, is a city that prides itself on community and tradition. Serving zip codes 78644 and surrounding areas, Infinity Garage Door embodies these local values, offering reliable and prompt 'garage door repair near me' services. We ensure your garage doors function perfectly, contributing to Lockhart's serene lifestyle.
For exceptional service and lasting repairs, contact Infinity Garage Door—your hometown repair experts.
We strive for prompt response times, often providing same-day service to address your garage door needs swiftly.
We strive for prompt response times, often providing same-day service to address your garage door needs swiftly.
Are the technicians at Infinity Garage Door certified and insured?
Yes, our team is fully certified and insured, offering professional and reliable service you can trust.
What should I do if my garage door won't open or close?
Check for obvious obstructions or disconnects. If the issue isn't easily solvable, it's best to contact a professional to avoid further damage.
How often should I replace my garage door?
Garage doors typically last about 15-30 years. However, this depends on the frequency of use, quality of the door, and how well it's maintained.
Can I paint my garage door to match my home's exterior?
Yes, garage doors can be painted. Use exterior-grade paint and follow the manufacturer's instructions or consult with a professional for best results.