Dependable Garage Door Repair in Lampasas, TX – Get Service You Can Trust
When your garage door falters, Infinity Garage Door is here to provide swift and reliable repair services in Lampasas, TX. Our team of experienced technicians is equipped to handle any issue, from spring replacements to opener malfunctions, ensuring your garage door is back in operation quickly. We pride ourselves on delivering quality workmanship with a focus on customer satisfaction. Don't let a broken garage door disrupt your day—call us now or schedule an appointment for expert service!
Your Trusted Garage Door Services in Lampasas, Texas
Lampasas homeowners, experience unparalleled garage door services with a personal touch:
Comprehensive Repairs: Quick fixes for springs, cables, and openers.
New Installations: Choose from a variety of stylish and durable doors.
Routine Maintenance: Keep your garage door running smoothly with regular tune-ups.
Safety Inspections: Ensure your family's safety with our thorough checks.
Custom Solutions: Tailored doors to reflect your home's unique style.
We take the complexity out of garage door services, providing easy-to-understand solutions that work for you. For service that meets your needs without the hassle, reach out today and let us secure your home with excellence!
24 Hour Emergency Garage Door Repair in Lampasas
Got a garage door emergency? No worries, our team is here to help you 24/7. Whether it's late at night or early in the morning, we're ready to fix any problem your garage door faces with fast and friendly service. You can count on us to get your garage door back to working order in no time.
For immediate assistance, just give us a call and we'll be there!
Fixing Broken Garage Door Springs Fast
A broken spring can leave your garage door stuck. If you're facing this headache, Infinity Garage Door is at your service to bring back the ease of a fully functional garage door. We understand the urgency and offer quick, reliable repairs for broken springs. Our approach is simple: we fix your problem efficiently with no complex jargon.
Contact Infinity Garage Door now to get your garage door springs fixed without a hitch!
Quick Replacement of Broken Rollers in Lampasas
Don't let broken rollers cause a snag in your day. Our local service ensures your garage door glides smoothly with a quick replacement of any broken rollers. We provide a hassle-free experience, ensuring you can enjoy a quiet and reliable garage door operation.
Get in touch now for a fast fix and roll back to your routine with ease!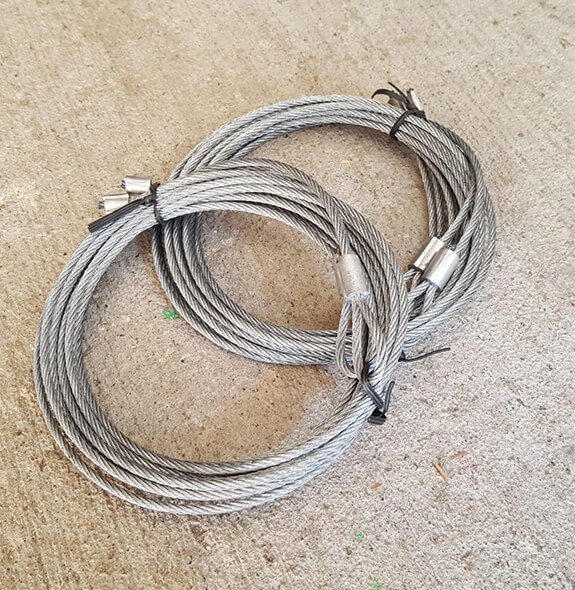 Expert Garage Door Cable Repair Services
Frayed or snapped cables? Infinity Garage Door has got you covered. Our technicians expertly handle garage door cable repairs, restoring the safety and functionality of your door. With straightforward explanations and efficient service, we'll have your door operating like new.
Don't wait for a fix—contact us today for dependable cable repair services!
Immediate Garage Door Repair Near Me in Lampasas, TX
Lampasas, TX, a city known for its tranquil springs and friendly community, deserves reliable home service solutions. Situated within the 76550 zip code, Infinity Garage Door offers expert 'garage door repair near me' to ensure your home remains secure and fully functional. Trust us to be your local support for any garage door needs.
Looking for top-notch garage service? Contact Infinity Garage Door now and we'll be right over to assist!
How quickly can Infinity Garage Door respond to an emergency call in Lampasas?
We aim for rapid response times, with the goal of addressing emergencies as quickly as possible, often on the same day.
What types of garage doors can Infinity Garage Door service? Our tech
Our technicians are equipped to handle a wide range of garage door types, from traditional to contemporary designs.
How often should I have my garage door serviced?
It's recommended to service your garage door at least once a year to ensure it operates smoothly and safely.
What is the average cost of garage door repair?
The cost can vary widely depending on the issue, but most repairs are affordable, especially when compared to the cost of full replacement.
Can I repair my garage door by myself?
Some minor adjustments may be DIY-friendly, but for safety and warranty reasons, it's often better to call a professional for repairs.