Garage Door Repair Buda, TX - Your Trusted Service Provider
When your garage door starts acting up, it's not just an inconvenience, it's a matter of security and ease. That's where we step in. In Buda, TX, our expert technicians are poised to tackle any garage door issue with promptness and unmatched skill. From stubborn doors that won't close to erratic openers, we've seen it all and fixed it all. Don't let a faulty garage door disrupt your day. Simply reach out for our top-tier repair services. Call Infinity Garage Door now and let us bring back the convenience and security you deserve
Local Garage Door Services in Buda, Texas
Looking for comprehensive garage door services in Buda, Texas? Look no further! We offer a wide array of services to keep your garage door in peak condition:
Installation: Precision installation for new garage doors, ensuring smooth operation.
Maintenance: Regular tune-ups to prevent breakdowns and extend your door's lifespan.
Repair: Quick fixes for broken springs, worn-out rollers, or misaligned tracks.
Replacement: Upgrades and replacements for old or damaged garage doors.
Opener Services: Installation and repair of garage door openers for easy access.
We cater to all your garage door needs with a focus on quality and customer satisfaction. Our services are designed to be affordable, efficient, and reliable. Don't let a malfunctioning garage door be a hassle—
contact us today to schedule your service and experience hassle-free assistance!
Seamless Garage Door Installation
Installing a new garage door boosts your home's look and security. Choose from various styles and materials to match your taste and budget. Installation is quick and won't disrupt your routine. Remember, a good installation prolongs your door's life and saves money on repairs. Ready for an upgrade?
Get in touch today to schedule your professional installation!
Full Door Replacement in Buda, TX
It's time for a fresh start with a full door replacement by Infinity Garage Door. Our selection of quality doors enhances curb appeal and ensures smooth operation. Full replacements can tackle persistent issues and prevent future mishaps. Upgrade your home's security and aesthetic now. Call us to find the perfect new garage door!
Expert Garage Door Panel Replacement
Damaged panels can drag down your garage door's performance and appearance. Our panel replacement service restores the look and functionality of your door without a full replacement's cost. It's a quick and effective way to refresh your garage's facade. Don't wait for minor damage to become a major problem.
Contact us to book your panel replacement!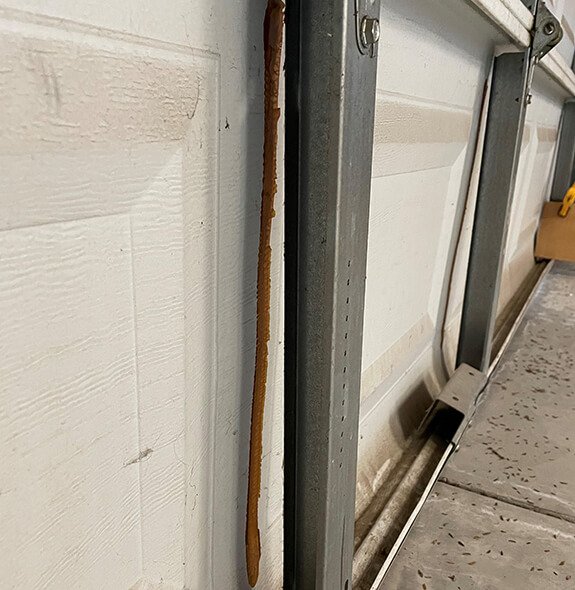 Garage Door Reinforcement in Buda, Texas
Strengthen your garage door against harsh weather and wear with Infinity Garage Door's reinforcement services. Our solutions help your door withstand the elements, enhancing its longevity and functionality. Reinforce your garage door to avoid unexpected breakdowns. Peace of mind is just a call away.
Reach out now for robust garage door reinforcement!
Your Go-To for Garage Door Repair Near Me in Buda, TX
Nestled in the heart of Texas, Buda is renowned for its charming character and friendly neighborhoods. It's a place where home maintenance is key to keeping the community's spirit alive. Infinity Garage Door is your local ally in preserving that spirit, offering reliable garage door repair near you in Buda, TX. Serving zip codes 78610 and beyond, we ensure your garage door operates smoothly and securely.
Ready for dependable service? Contact Infinity Garage Door today – Your satisfaction is our top priority!
What sets Infinity Garage Door apart from other garage door service providers in Buda, TX?
Infinity Garage Door stands out for our commitment to excellence, our prompt and reliable service, and our dedication to providing a hassle-free customer experience for each resident within the 78610 area and beyond.
How quickly can Infinity Garage Door respond to service calls in Buda, TX?
We strive for same-day service whenever possible and have a rapid response for emergency repair needs to ensure your garage door is back in working order without undue delay.
What should I do if my garage door won't open?
First, check for obvious obstructions or disconnections. If nothing is apparent, it's best to call a professional to diagnose and fix the issue to prevent further damage or injury.
How often should my garage door be serviced to prevent issues
It's recommended to have your garage door serviced by a professional at least once a year to ensure it's in optimal working condition and to prevent potential problems.
Can I install a new garage door opener myself, or should I hire a professional
While it is possible to install a garage door opener yourself if you have the necessary tools and expertise, hiring a professional ensures a safe installation and proper setup, which can save you time and prevent future malfunctions.