Expert Garage Door Repair in Taylor, TX - Your Trusted Solution
When your garage door acts up, it throws off your whole day. That's where Infinity Garage Door steps in. We're your local experts in Taylor, TX, specializing in swift, reliable repairs that last. Whether it's a noisy opener or a misaligned track, our skilled technicians ensure your garage door gets back to working perfectly.
Experiencing garage door woes? Don't hesitate, call us now or schedule your appointment for top-notch service!
Comprehensive Garage Services in Taylor, Texas
Taylor homeowners deserve the best, and that's what we deliver. Our extensive range of services includes:
Installation & Replacement: New garage doors set up by experts.
Repair Services: We fix doors, openers, springs, and more.
Maintenance: Regular check-ups to keep your garage door in prime condition.
Safety Inspections: Ensuring your door is safe for everyone at home.
Part Replacements: From rollers to panels, we only use top-quality parts.
We focus on making things easy for you, with straightforward solutions that work.
Ready for a hassle-free garage door experience? Reach out to us today for service you can trust!
Swift Broken Spring Solutions in Taylor
A broken spring can leave your garage door stuck in place, causing you a major headache. But don't worry, we've got the fix. Quick and safe spring replacements are just a phone call away. We'll have your door moving smoothly again in no time.
For reliable spring repairs, contact Infinity Garage Door—where your peace of mind is our priority.
Hassle-Free Garage Door Cable Repairs
Your garage door's cables are essential—they lift and lower your door every day. When one snaps or frays, you need a fix fast to avoid further damage or injury. Our team is ready to step in with quick repairs, ensuring your door operates safely and efficiently.
Get in touch for a worry-free repair service and wave goodbye to cable trouble!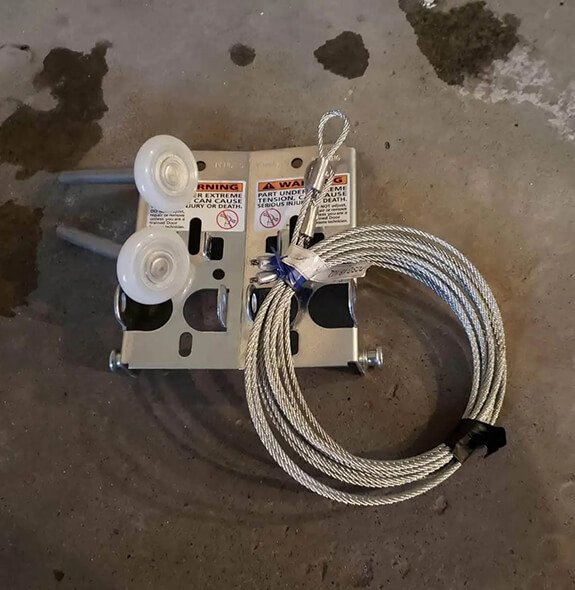 Straightening Bent Garage Door Tracks
Bent tracks on your garage door can lead to serious issues, making the door hard to move or even causing it to get stuck. Luckily, fixing this is what we do best. Our experts will straighten your tracks and ensure your garage door glides smoothly without any hiccups.
For immediate service and a door that works like new, reach out today!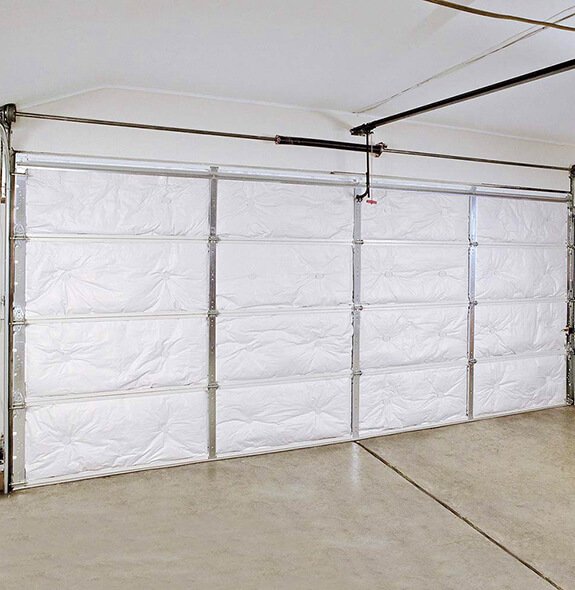 Enhancing Comfort with Garage Door Insulation
Proper garage door insulation keeps your garage warmer in winter and cooler in summer, leading to energy savings and improved comfort. If your garage door needs insulation or an upgrade, our services are the perfect fit. We provide top-notch insulation solutions to enhance the efficiency of your space.
Stay comfortable all year round; call now to get your garage door insulated!
Infinity Garage Door: Your Local Repair Experts in Taylor, TX
Taylor, TX, a charming city with a rich history, now has access to top-tier garage door repair with Infinity Garage Door. Whether you're near Murphy Park or the Moody Museum, our swift and reliable service is just a call away. For residents of 76574, there's no better choice for "garage door repair near me" than Infinity Garage Door, where excellence meets efficiency.
Don't let a faulty garage door disrupt your day! Contact Infinity Garage Door now for expert service and peace of mind.
What sets Infinity Garage Door apart from other repair services in Taylor, TX?
Our commitment to customer satisfaction, timely response, and expert service by trained professionals make us stand out in Taylor, TX.
Can Infinity Garage Door help with upgrading my current garage door system?
Absolutely, we can assist with modernizing your garage door with the latest technology for improved functionality and security.
Is it safe to ignore a noisy garage door?
No, a noisy garage door can be a sign of underlying issues that may need immediate attention to prevent more serious problems.
How do I know when it's time to replace my garage door instead of repairing it?
If your garage door requires frequent repairs, is very old, or has significant damage, it might be more cost-effective to replace it.
What maintenance tasks can I perform to prolong the life of my garage door?
Regular cleaning, lubricating moving parts, checking for wear and tear, and ensuring the door is properly balanced can help prolong its lifespan.