Garage Door Repair San Marcos, TX - Expert Solutions at Your Doorstep
In the heart of San Marcos, TX, reliable garage door repair is essential for home safety and convenience. When your garage door falters, swift and professional service is paramount. Infinity Garage Door specializes in restoring your garage door's function and security with prompt, expert repair services. Our skilled technicians handle everything from spring replacements to opener malfunctions, ensuring your garage door operates smoothly. Don't let a broken garage door disrupt your day – for top-tier repair service, call us now or schedule your appointment today!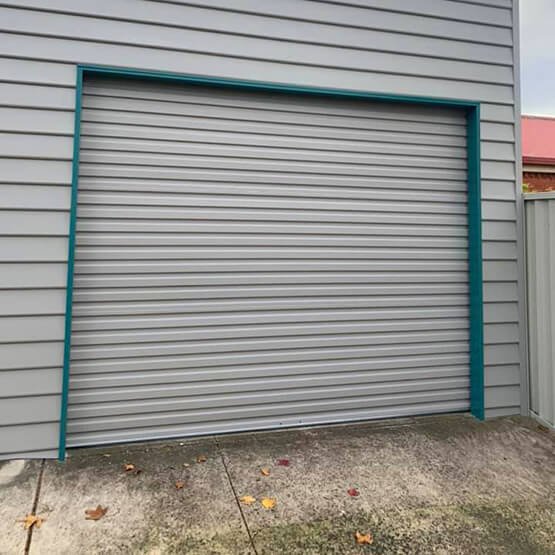 Your Trusted Garage Door Services in San Marcos, Texas
When it comes to comprehensive garage door services in San Marcos, Texas, you deserve a team that delivers quality with every call. We offer an array of essential garage door solutions tailored to meet your every need:
Installation: Precision and care in every new garage door installation.
Repair: Addressing common issues like broken springs, cables, and openers.
Maintenance: Regular service to keep your garage door working flawlessly.
Replacement: Upgrades and replacements of old or damaged doors with the latest models.
Emergency Services: Rapid response for urgent garage door issues.
Our dedicated professionals are here to ensure your garage door remains a reliable asset to your home or business. We prioritize safety, efficiency, and your satisfaction with every service. Looking for quality garage door services? Your search ends here. Contact us now and experience the peace of mind that comes with expert care.
Hassle-Free Opener Installation in San Marcos, Texas
Upgrading your garage with a new opener can make your life easier and safer. At Infinity Garage Door, we provide affordable and reliable opener installation services in San Marcos, ensuring your garage door opens smoothly and quietly every time. Our friendly team will help you choose the best opener for your needs, making sure it fits your budget. Enhance your garage's functionality today – call us for a seamless opener installation!
Smooth Track Repair for Your Garage Door
Don't let a bent or broken track stop your garage door from working right. Getting a timely track repair can save you from bigger, more expensive issues. Our expert service ensures your garage door moves smoothly, reducing wear and tear on your system. We offer fast, reliable repairs that last. Reach out now for efficient track repair and get your garage door back on track!
Keyless Entry Installation in San Marcos, Texas
Experience the convenience of keyless entry in San Marcos with Infinity Garage Door. Our keyless systems not only provide easy access but also enhance the security of your home. We make the installation process simple and stress-free, always keeping your budget in mind. Say goodbye to the hassle of keys and upgrade to keyless entry – schedule your installation today and step into the future of home access!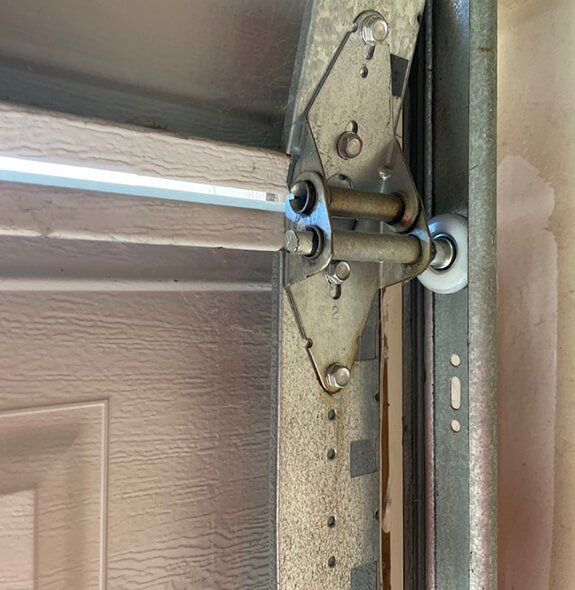 Reliable Garage Door Roller Replacement
A garage door with faulty rollers can be noisy and unreliable. Replacing your rollers can greatly improve the door's operation, making it smoother and quieter. Let us help you with a quick and effective roller replacement service, ensuring your door glides effortlessly. Don't wait for the problem to worsen – act now and enjoy a better-functioning garage door with our professional roller replacement service!
Your Go-To Garage Door Repair near me in San Marcos, TX
Nestled in the tranquil Texas Hill Country, San Marcos is known for its vibrant community and scenic beauty. But when garage door troubles arise, the residents know Infinity Garage Door is the trusted local expert. Serving zip codes 78666 and 78667, we provide swift, reliable repairs to keep your garage door functioning at its best. Don't let a faulty garage door disrupt your day—contact Infinity Garage Door, the name San Marcos trusts.
What sets Infinity Garage Door apart from other repair services in San Marcos?
Infinity Garage Door is known for our fast response time, expert service, and commitment to customer satisfaction, serving the community with reliability and expertise.
Does Infinity Garage Door offer emergency repair services?
Yes, we offer emergency repair services to address urgent garage door issues promptly and efficiently, ensuring your safety and convenience.
How often should I have my garage door serviced?
It's recommended to service your garage door at least once a year to ensure it's functioning safely and efficiently.
Can I install a new garage door opener myself?
While some may have the DIY skills to install a garage door opener, it's usually best to hire a professional to ensure it's done correctly and safely.
What are the signs that my garage door needs repair?
Common signs include unusual noises, uneven movement, slow response time, and visible wear or damage to components like springs and cables.