Garage Door Repair Hutto, TX - Fast, Reliable Service
When you're in need of garage door repair in Hutto, TX, look no further than Infinity Garage Door. We specialize in providing prompt, efficient, and reliable services to address all your garage door issues. Whether it's a broken spring, a malfunctioning opener, or wear and tear damage, our expert team is equipped to handle it all. We pride ourselves on delivering high-quality workmanship with every job, ensuring your garage door operates smoothly and safely.
For swift, professional garage door repairs, call us or schedule an appointment today!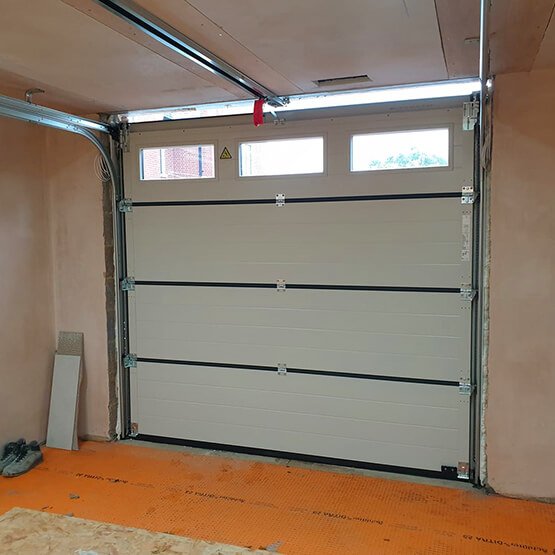 Professional Garage Door Services in Hutto, Texas
At Infinity Garage Door, we are committed to offering a wide range of exceptional garage door services in Hutto, Texas, tailored to meet all your needs:
Installation: Expert fitting of new garage doors, customized to your home's style.
Regular Maintenance: Ensuring your door's longevity and safety through routine check-ups.
Repairs: Handling everything from broken springs and cables to alignment issues.
Opener Replacement and Repair: Upgrading or fixing your garage door opener for improved accessibility and security.
Safety Inspections: Comprehensive checks to keep your garage door functioning safely and efficiently.
Our dedicated team ensures every task is completed with the utmost care and professionalism. Contact us today to experience premier garage door services in Hutto!
24/7 Emergency Repair Services
Garage door problems don't always happen during regular business hours. That's why we offer 24/7 emergency repair services to address your urgent garage door issues anytime, day or night. Whether it's a broken spring in the middle of the night or a door that won't close on a weekend, our team is ready to provide fast, effective solutions to secure your home and give you peace of mind.
Facing a garage door emergency? Don't wait – call now for immediate assistance!
Expert Garage Door Installations in Hutto, TX
Installing a new garage door in Hutto, TX can significantly enhance your home's appearance and security. Our service covers a variety of styles from traditional to modern, all tailored to complement your home's unique look. With durability and quality as our top priorities, we ensure a seamless installation process. Plus, a new garage door can increase your property value and energy efficiency. Interested in a garage door upgrade? Contact us today for a consultation and installation tailored to your needs!
Professional Commercial Garage Door Repairs and Installations
For businesses, a functional and reliable commercial garage door is crucial. We specialize in both repairing and installing commercial garage doors, ensuring they're secure, durable, and operate smoothly. Our services cater to a range of commercial needs, from heavy-duty security doors to visually appealing options for customer-facing businesses. We understand the importance of minimal downtime, so we work efficiently to keep your business running smoothly.
Need commercial garage door services? Get in touch now for professional repair and installation!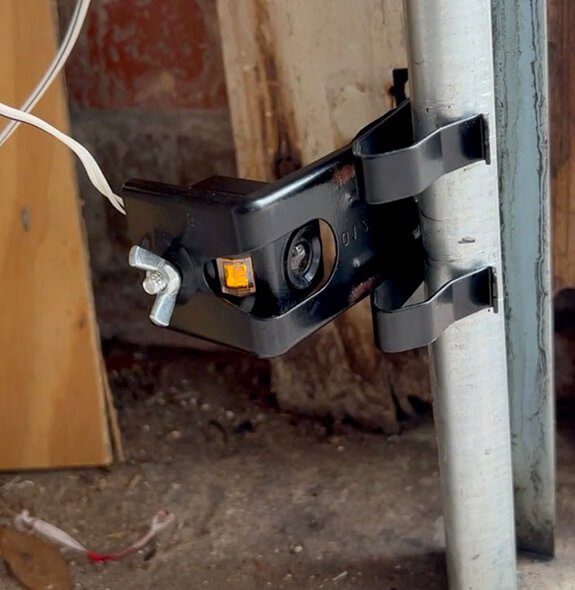 Accurate Sensor Alignment Services
Garage door sensors play a vital role in safety and proper functioning. Misaligned sensors can lead to a garage door that won't close correctly or, worse, poses a safety risk. Our sensor alignment service ensures your garage door sensors are accurately aligned and functioning correctly, providing peace of mind that your garage door will operate safely and reliably.
Experiencing issues with your garage door sensors? Reach out to us today for precise sensor alignment and maintenance!
Choose Infinity Garage Door for Garage Door Repair Near Me in Hutto, TX
Hutto, TX, nestled in the heart of the Lone Star State and recognized by its iconic hippo statues, combines small-town charm with modern conveniences. Encapsulating a close-knit community in the zip codes 78634 and 76574, Hutto is a gem in Williamson County. For residents looking for reliable and prompt "garage door repair near me in Hutto, TX," Infinity Garage Door is your local expert, dedicated to providing top-notch service.
Contact Infinity Garage Door today to ensure your garage door is in the best hands!
What areas does Infinity Garage Door service in and around Hutto, TX?
Infinity Garage Door proudly serves Hutto, TX, and the surrounding areas, ensuring timely and reliable garage door services to the entire community.
Do you offer customized garage door solutions at Infinity Garage Door?
Yes, we provide customized garage door solutions tailored to match your specific needs and aesthetic preferences.
How often should a garage door be serviced to ensure it's functioning properly?
It's recommended to have your garage door serviced at least once a year to maintain its functionality and safety.
What are the signs that my garage door may need repairs?
Common signs include unusual noises, uneven movement, delayed response, or difficulty opening and closing the door.
Can I repair my garage door by myself?
DIY repairs are not recommended as they can be dangerous. It's always safer to consult with a professional for any garage door repairs or maintenance.