Expert Garage Door Repair in Copperas Cove, TX
At Infinity Garage Door, we understand how critical a fully functioning garage door is to your daily life and security. Our experienced team in Copperas Cove, TX, specializes in providing prompt, reliable, and high-quality garage door repair services. Whether it's a broken spring, a malfunctioning opener, or wear and tear from daily use, we have the skills and tools to get your garage door back in perfect shape.
Our commitment is to deliver not just repairs, but lasting solutions to ensure your garage door functions smoothly and reliably.
Need expert garage door repair? Don't hesitate to call us or schedule an appointment today for fast, professional service!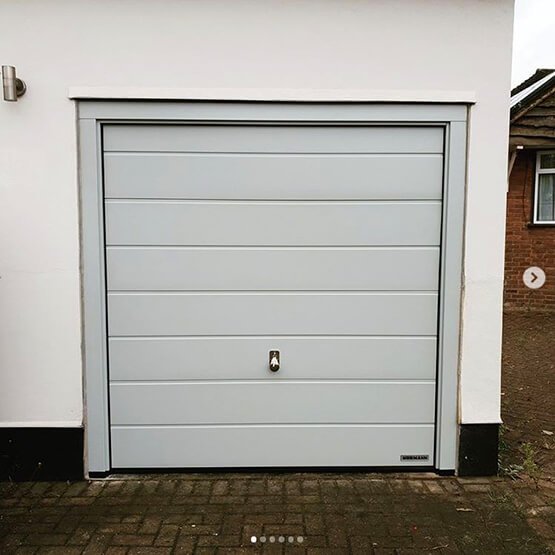 Comprehensive Garage Door Services in Copperas Cove, TX
Infinity Garage Door proudly offers a wide array of garage door services in Copperas Cove, TX, ensuring every aspect of your garage door needs are covered:
Installation: Expert installation of various styles and brands.
Repair Services: Tackling common issues such as stuck doors or noisy operation.
Maintenance: Regular check-ups to prevent future breakdowns.
Spring Replacement: Reliable replacement of worn or broken springs for safer operation.
Opener Repair & Installation: Upgrading or fixing your garage door opener for smooth access.
Panel Replacement: Addressing damaged or aged panels for a refreshed look.
Custom Garage Doors: Tailor-made solutions to fit the unique style of your home.
For all your garage door needs, big or small, contact us today to get dependable, professional service!
Reliable Cable Repairs & Replacements
Garage door cables are crucial for safe and effective operation. Over time, these cables can fray or snap, leading to potential hazards or a non-functional door. Regular checks and timely replacement or repair of these cables can prevent accidents and ensure seamless operation of your garage door.
For dependable and swift cable repair and replacement services, get in touch with a professional today. Your safety and satisfaction are our priorities!
Expert Opener Repairs & Installations in Copperas Cove
A garage door opener is the heart of your garage door mechanism, playing a key role in ensuring smooth and convenient access to your garage. When issues arise, such as unusual noises, erratic movement, or complete failure, it's crucial to seek professional help. Whether you need a new installation or repairs to your existing opener, skilled technicians are ready to provide fast and efficient service.
Contact a trusted garage door service for opener repair and installation to enjoy hassle-free, secure access to your garage.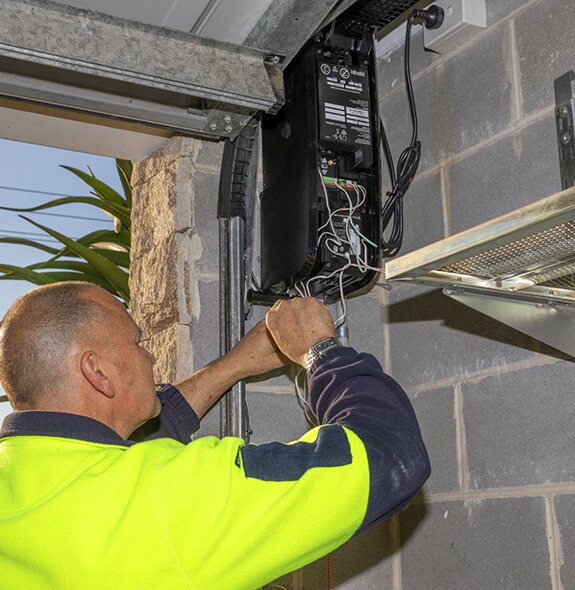 Essential Weather Stripping for Garage Doors
Weather stripping plays a vital role in keeping your garage safe from elements like rain, dust, and even pests. It seals the gaps around your garage door, helping to maintain the temperature inside and reduce energy bills. Over time, this stripping can wear out, making replacements necessary to protect your garage and its contents.
Don't wait for the weather to impact your garage; ensure your garage door's weather stripping is always in top condition. Contact a specialist today for an assessment and replacement!
Track Adjustment Services in Copperas Cove
Proper alignment of your garage door track is crucial for smooth operation. If your garage door is noisy, sticking, or not closing correctly, it might be time to adjust the tracks. Misaligned tracks can cause major issues over time, including damage to the door itself. Specialists in garage door services can quickly and effectively adjust your tracks, ensuring your door operates smoothly and safely.
For a hassle-free, professional track adjustment, reach out now and secure the functionality of your garage door.
Your Go-To Expert for Garage Door Repair in Copperas Cove, TX - Infinity Garage Door
Nestled in the heart of Texas, Copperas Cove offers its residents a blend of small-town charm and modern convenience. Amongst its peaceful streets and friendly community, Infinity Garage Door stands ready to provide top-tier garage door repair services. Serving the zip codes 76522 and surrounding areas, we're your local experts for all things garage doors.
Whether you're searching for "garage door repair near me in Copperas Cove, TX" or need immediate repairs, upgrades, or maintenance, Infinity Garage Door is just a call away. Get in touch now to experience unparalleled service and reliability!
Does Infinity Garage Door offer any warranties on their repair and installation services?
Yes, Infinity Garage Door provides warranties for various services, ensuring reliable repairs and installations with guaranteed quality and durability for your peace of mind.
How quickly can Infinity Garage Door respond to an emergency callout?
We prioritize emergency calls and strive to respond as quickly as possible, usually within the same day, to ensure your garage door issues are resolved promptly and efficiently.
How often should I have my garage door serviced?
It's recommended to have your garage door serviced at least once a year. Regular maintenance checks can identify and fix issues early, extending the life of your garage door.
Can I replace a garage door panel myself, or should I call a professional?
While some DIY enthusiasts might take on this task, it's safer and more effective to call a professional. They have the right tools and expertise to do the job correctly, ensuring the integrity and safety of your door.
What are the signs that my garage door springs need to be replaced?
Signs include the garage door not opening smoothly, loud noises during operation, a door that closes too quickly, or visible wear and tear. Replacing springs can be dangerous and should be done by a professional.