Garage Door Repair Burnet, TX - Dependable Solutions at Your Doorstep
In the heart of Burnet, TX, where every home reflects the charm of this quaint town, a malfunctioning garage door can disrupt your peaceful life. Infinity Garage Door stands ready to bring swift and effective repairs right to your driveway. From noisy rollers to uncooperative openers, our comprehensive repair services cover all aspects of your garage door needs, ensuring every repair is a fix for the future. Don't let a faulty garage door trouble you another day—call us or schedule your appointment for expert service!
Our Local Garage Door Services in Burnet, Texas
Burnet's serene streets deserve garage doors that operate smoothly and look great. Our extensive garage door services ensure just that:
Installation: Choose from a variety of styles for a fresh, new look.
Repair: Quick fixes for springs, cables, and more to get your door back on track.
Maintenance: Regular check-ups to keep your door running reliably.
Upgrades: Modernize with the latest in garage door technology.
Emergency Services: Around-the-clock responses for those unexpected breakdowns.
With Infinity Garage Door, you're choosing a partner dedicated to the longevity and safety of your garage door. If you're in Burnet and need trustworthy garage door service, reach out today—let's ensure your door is as steadfast as our commitment to you.
Premier Garage Door Installation in Burnet, TX
Upgrade your Burnet home's value and style with a new garage door from Infinity Garage Door. We offer a hassle-free installation experience, with a wide range of durable and attractive options to fit your specific style and needs. Ensure your home stands out with a door that blends security and curb appeal seamlessly. Call Infinity Garage Door now to schedule your installation and enjoy a smoother, quieter garage door experience!
Dependable Garage Door Hinge Replacement
Squeaks or stiffness in your garage door can often point to worn hinges – a small part that can cause big problems. Luckily, hinge replacement is a simple fix that can make a world of difference. Our skilled technicians provide quick, reliable service, ensuring your garage operates smoothly without any annoying noises. Don't let a small hinge hassle become a big issue – schedule your service today for a quieter, more reliable garage door.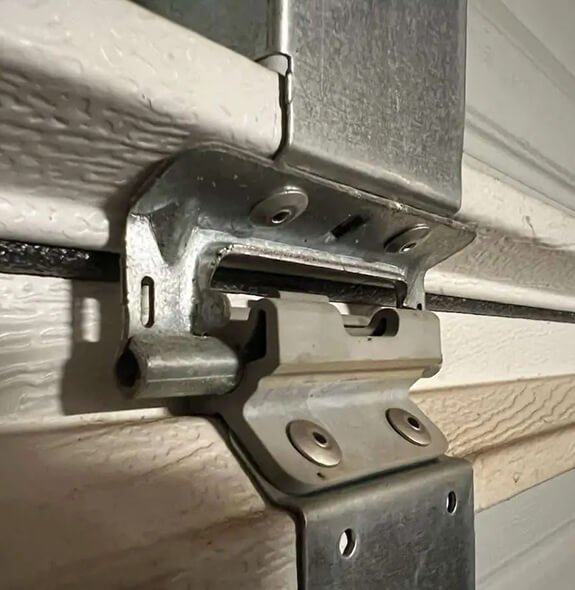 Professional Garage Door Track Repair in Burnet, TX
A garage door off its track is more than an inconvenience—it's a security risk. Infinity Garage Door specializes in precise track repair, restoring the function and safety of your garage door quickly and effectively. Serving Burnet, TX, we're known for our reliability and attention to detail. Don't let track issues derail your day; contact us to get your garage door back in line!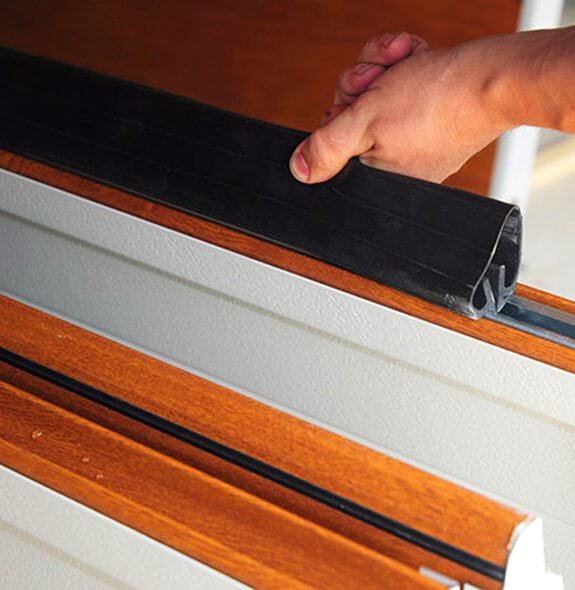 Thorough Garage Door Weather Stripping in Burnet
A properly sealed garage door is essential in keeping the elements out and your energy bills down. Our weather stripping service ensures that no gap is left uncovered, protecting your garage from dust, water, and pests. We use top-quality materials to provide a lasting seal that withstands Burnet's weather variations. For comprehensive weatherproofing that contributes to your garage's longevity, get in touch for a fitting service that seals your comfort year-round.
Your Trusted Garage Door Repair Near Me in Burnet, TX
Nestled in the heart of the Texas Hill Country, Burnet is renowned for its picturesque landscapes and charming community. In this beautiful setting, Infinity Garage Door ensures your home's charm is never compromised by a faulty garage door. Serving areas including zip codes 78611 and surrounding regions, we are just a call away for top-notch service.
Reach out to Infinity Garage Door – your local experts in reliability and efficiency. Call us now for immediate service!
How long does a typical garage door repair take with Infinity Garage Door?
Most repairs are completed within a few hours, though more complex issues may take longer to address.
Can Infinity Garage Door provide custom garage door solutions?
Absolutely! We specialize in crafting custom garage door solutions tailored to your specific needs and preferences.
What maintenance tasks can I perform myself to keep my garage door working properly?
Regularly cleaning your garage door tracks and lubricating the moving parts can help maintain its function. However, always call a professional for anything beyond basic care
Is it safe to repair a garage door spring on my own?
Garage door springs are under high tension and can be dangerous. It's best to have a professional handle repairs and replacements.
How do I know if my garage door opener needs to be replaced?
Frequent malfunctions, excessive noise, or operational inconsistencies are signs your opener may need replacing. An expert can provide the best advice after an inspection.